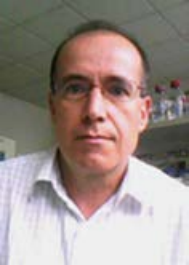 Jacques Thélu joined the SyNaBi team led by Don Martin a year ago. This choice was a new big gap for him, a challenge that pleases him. Indeed, the Biopile theme is far from its previous commitments as a CNRS researcher.

At the start, his training as a biochemist led him to the field of bacteriology and enzymology in Jean Pelmont's team. He is passionate about the idea of ​​enhancing the potential of bacteria to clean up thanks to their particular enzymatic equipment. A first change of direction at the beginning of the 80's led him to parasitology in the hospital department of Pierre Ambroise-Thomas, with a particular focus on the fight against malaria. This task proves very difficult since today still no vaccine is totally effective. The period, however, proved to be instructive with the advent of genetic engineering that will become molecular biology.

With these techniques, he then engages with Danielle Dhouailly's team at the IAB to explore the cellular signaling pathways involved in embryonic development. To this end, he is developing "Flogentec" at Biopolis, an automaton for performing in situ hybridization analyzes in just 22 hours. Flogentec has recently evolved into a company that has kept this name. "TIMC-IMAG is the perfect place to combine biology and technology, almost everything is new to me," he says delighted.

Jacques is now working in the SyNaBi team on implantable biopiles, for which he is developing stable water-in-oil emulsions that can withstand compression. Its objective is to obtain a very large developed surface of lipid bilayers in which are included recombinant transmembrane proteins. These proteins are able to induce a membrane polarization mimicking nerve impulses. A judicious assembly of these polarized biomimetic "cells" could be at the origin of a potential exploitable thanks to collecting electrodes.