Scientific theme and general objectives
ThEMAS has developed its research plans around its expertise in valuating medical information toward reduction of risks induced by adverse health care effects. Risks in Healthcare are associated with products (drugs & medical devices) & their use by actors – professionals & patients.
A first part of our expertise is on Data analysis, for descriptive & explicative purpose: data from registers, cohorts, medico-administrative bases, ad hoc collections, but also from captive resources like information systems (hospital or ambulatory) or intelligent medical devices (clinical epidemiology & big data analysis).
Competencies from ThEMAS on big data is anchored in our clinical expertise (formulating relevant questions, digging in clinical data), our experience in medical computing (DRG system management, medical ontology, drug formulary) and in data mining & modelling in epidemiology.
A second part of our expertise is on intervention, building up & testing corrective or preventive strategies. We associate technology in health information use & innovation in pedagogy (psychosocial & behavioral enhancement of actors). This expertise is targeting vulnerable populations (children, elderlies) & also high risk situations (patients in ICU or Surgery ward, drug iatrogenics, nosocomial infection).
Research topics
Clinical Epidemiology
 
Childhood disability & perinatality

Vascular medicine
 
Innovation for information in Health Care
 
Information & communication :

information systems, data bases, pharmaceutical files, telemedicine…

Enhancing Learnings & behaviors from Healthcare actors,

in relation to innovation diffusion (professional practices, collaborative care, interpersonal communication, Therapeutic Education, Adherence programs), specifically with simulation technology.
Team strengths
ThEMAS is rooted in clinical practice; vascular medicine, perinatality, geriatrics, anesthesiology, clinical pharmacy, public Health. Indeed ThEMAS can mediate access to patients or professionals for experimentation in our own research topics but also for other topics from TIMC.
ThEMAS has numerous collaborations with other French teams & also international groups (trans-alpine with Geneva-Lausanne, European – Heidelberg, Louvain, Swansee Universities - ; northern-american - UBC-Vancouver, WHO, Sydney)
There is a solid link with the industry
These past 20 years, the collective H index from the team is 49 with more than 10000 citations. 800 papers were published, with an acceleration these 5 last years, and numerous communication in conferences (more than 200 with 80 oral communications – 36 in international conferences).
Team members
Presentation of team members (introductory sentence)
Team coordinator(s)
Permanent members
Others members
PhD students
Primary collaborations and grants
Clinical epidemiology

Perinatality and Childhood disability
Management if RHEOP, first register in France focused on severe neuro-sensorial deficiencies, gathering data on children from Isere & Savoie.
Participation to SCPEEuropean database (Surveillance of CerebralPalsy in Europe) & in SPARCLE (Study of Participation of Children with CerebralPalsy in Europe).
Vascular medicine
ThEMAS has developed different actions: -several epidemiological studies (Optimev, Evart), - evaluation of treatment innovation based on educational therapy, - monitoring thrombotic and haemorrhagic risk (in-hospital around surgery, and out-hospital clinical practice ), - public health indicators and electronic alert systems for prevention of thrombotic risk. These works rely on a national network of investigators and use either systemized data (epidemiological studies) or non systemized existing data such as Diagnosis Related Group or computerized physician order entry system.
Innovation for information in Health Care

Information & communication
DP-Concil (PREPS 2012) is targeting the use of French Community Pharmacies electronic files on drug consumption for medication reconciliation purposes during anesthesiology consultation before surgery (National Board of Pharmacy, National agency for Performance, National agency for Health care practices)
EPCOT project (Collaborative care using information technology in community pharmacies – regional Grant from Région Rhône-Alpes 2011) is run in collaboration with University of British Colombia (Discret Choice experiment).
Learnings & behaviors
From the professional perspective, we participate to KIC innolife (European Institute of Innovation and Technology) on the development of serious games to initiate ingenieurs, Researchers from other disciplines to Healthcare & also on the development of pluriprofessional simulation.
From the patient's perspective, QUILAM project (modelling & validation of a clinical tool for identifying deficit of drug adherence) is development with an international board (P. Aslani -Sydney, O. Bugnon & M. P. Schneider – Lausanne) & offers integration to the European Society for Patient Adherence Compliance & Persistence.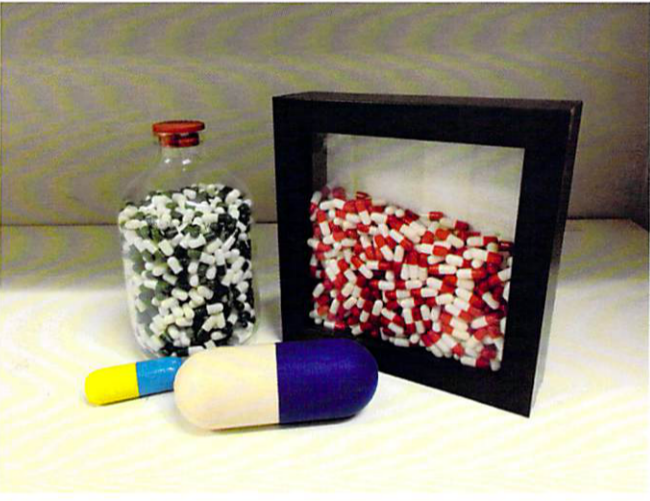 Contact
Address: Faculté de Médecine de Grenoble, 38700 La Tronche