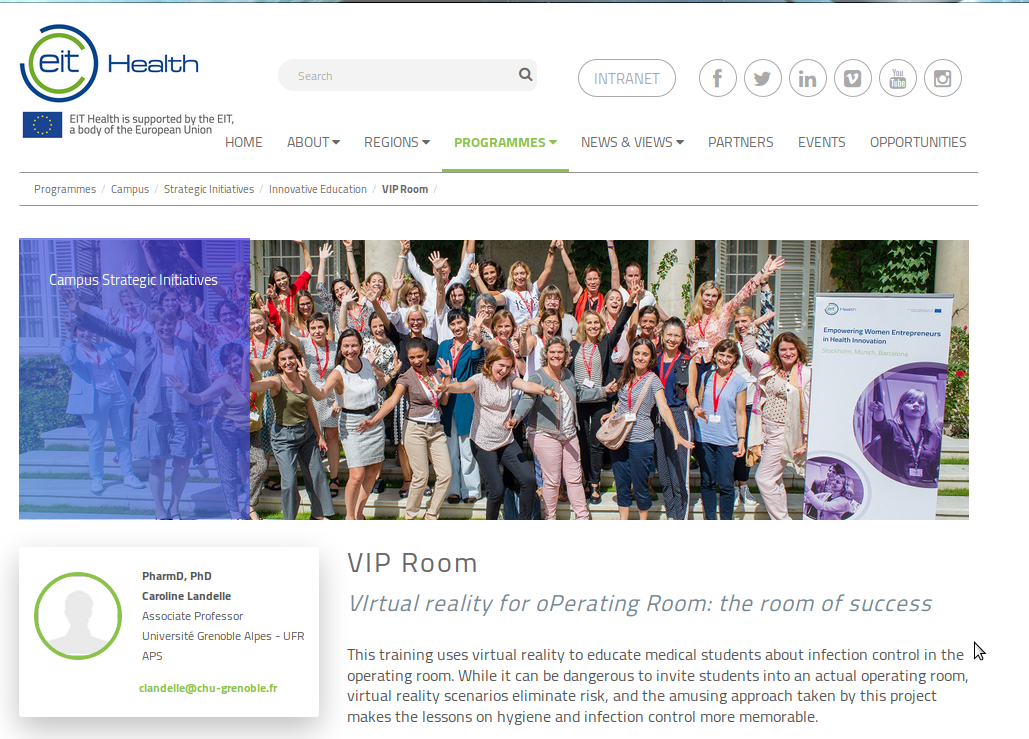 TIMC's THEMAS and Université Grenoble Alpes are collaborating with GEM, Grenoble École de Management, Imperial College London, University of Heidelberg and start-up Simango to launch the VIP Room project, and offer the first training using virtual reality for infection prevention at the surgical site.
With an estimated 800,000 cases in the EU, including 16,000 deaths, surgical infections are a serious threat to patients and a costly problem for health systems. In order to limit the risks and fight against the occurrence of these infections, the acquisition of better knowledge of hygiene and infection control is a key factor.
However, the training of health personnel is delicate due to the limited nature of the operating room and the risks for patients.
In this context, the development of an educational tool combining simulation and virtual reality appears to be an excellent solution for training medical students in a field that is not easily accessible to them. Virtual reality has the advantage of being able to immerse the learner in a specific environment, to allow him/her to learn procedures in an interactive and playful way and also to be able to identify situations at risk.
Such a tool will make it possible to provide earlier training in the operating environment, familiarize students with this environment while raising their awareness and training them in hygiene rules and infection control. Through this program, medical students will be better prepared to adapt to the requirements of the operating room, and ultimately, to better comply with these measures in their practice.
VIP Room is a project led by EIT Health, it relies on the expertise of the various partners involved to provide an innovative solution, useful to players in the medical field.
Contact : Caroline Landelle, Associate professor, UGA TIMC & CHU Grenoble Alpes